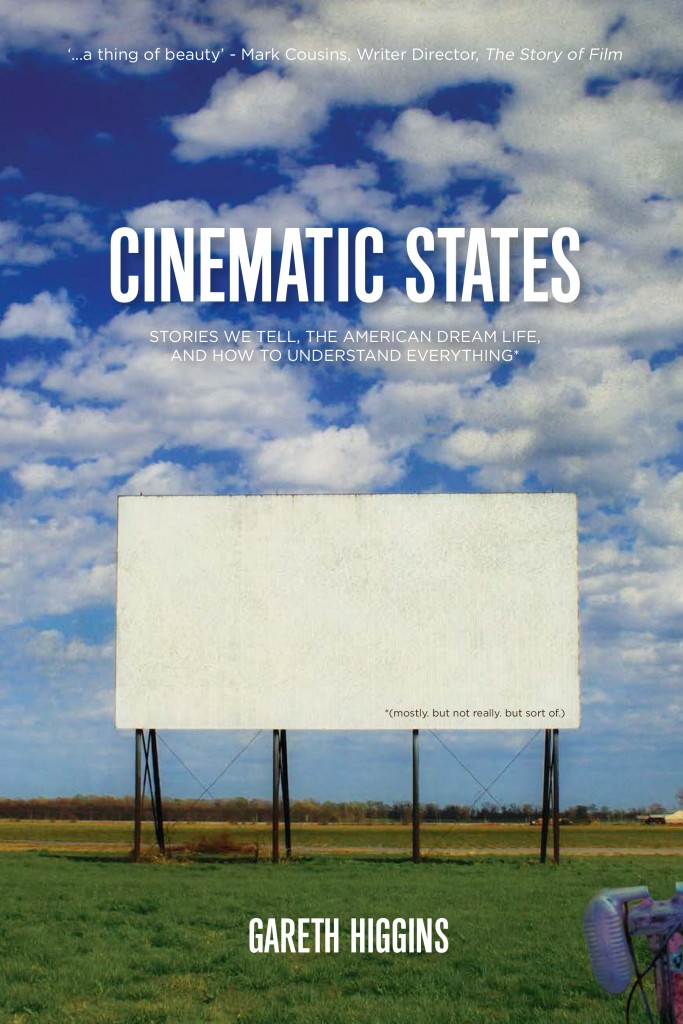 Cinematic States: Stories We Tell, The American Dreamlife, and How to Understand Everything by Gareth Higgins
Take 50 states, round them up around the concept of movies that focus on that state, and explore some of the major themes in these cinematic productions and you have Cinematic States by Gareth Higgins. Beyond mere description, Gareth combines an uncanny knack for seeing the resolute beauty of a film and the way it captures human nature in all its ugliness, grace, and forgiveness. With brief pictures of the film alongside a synopsis of each one, Gareth does a great job at laying the landscape for each chapter. Much like Sufjan Stevens in his quest to tell the story of each state in music, Gareth seeks to elucidate the essence of a state by its films. In this review, I am focusing my own state, the Show-Me-State Missouri.
Gareth lends his weight to examine Waiting for Guffman, The Assassination of Jesse James By the Coward Robert Ford, and Kansas City in this chapter. Writing on the Guffman and Kansas City, Gareth opines, "Waiting for Guffman and Kansas City are films that represent the notion of an American artistry that doesn't depend on an understanding of the art by outsiders. They are delirious evocations of that desire within us all to perform, to be seen, to make the kind of music to which others can dance." (205) The Show-Me-State slogan is indicative of these films where ego, perception, and pride swell to the top making universal the activities of a person hell bent on putting forth a powerful stage presence. Particularly in Waiting for Guffman, the worst kind of pride emerges as each character, including Guffman, rise to the top with their own ideas about putting on a play, whether it be from a travel salesman, a museum curator, or a supposed playwright. Gareth goes onto indicate that Missouri is state that wants to be seen while also having six thousand caves to hide in (208). Which is it? "I want to be famous. I don't want to be famous. I want to be seen. I want to hide." (208)
One of the best chapters was the one on Pennsylvania. Gareth comments on the original Rocky by noting the connection between the rough road Rocky came and the respect he desires by living. Gareth writes, "Having devoted the first thirty years of his life to slowly dying in urban desolation, he's allowing his outer shell to be pulped into the kind of pupa from which he can emerge re-born, and get busy living. Pennsylvania doesn't care who you are or where you're from, and certainly not whether you win. It just wants you to hand in something you can respect." (278) Rocky has went through the mire to be crowned like a king on the other side but would rather train in obscurity and receive respect. We resonate with Rocky's struggles because we have been down the road of lost love, shattered dreams, and broken paths, and this road has shaped us into who we are today.
I think everyone will find something in this book to resonate with, to see their own lives through, and ultimately to be moved by the dramatic themes these movies provide.
Thanks to SpeakEasy and Burnside Books for the copy of this book in exchange for review.