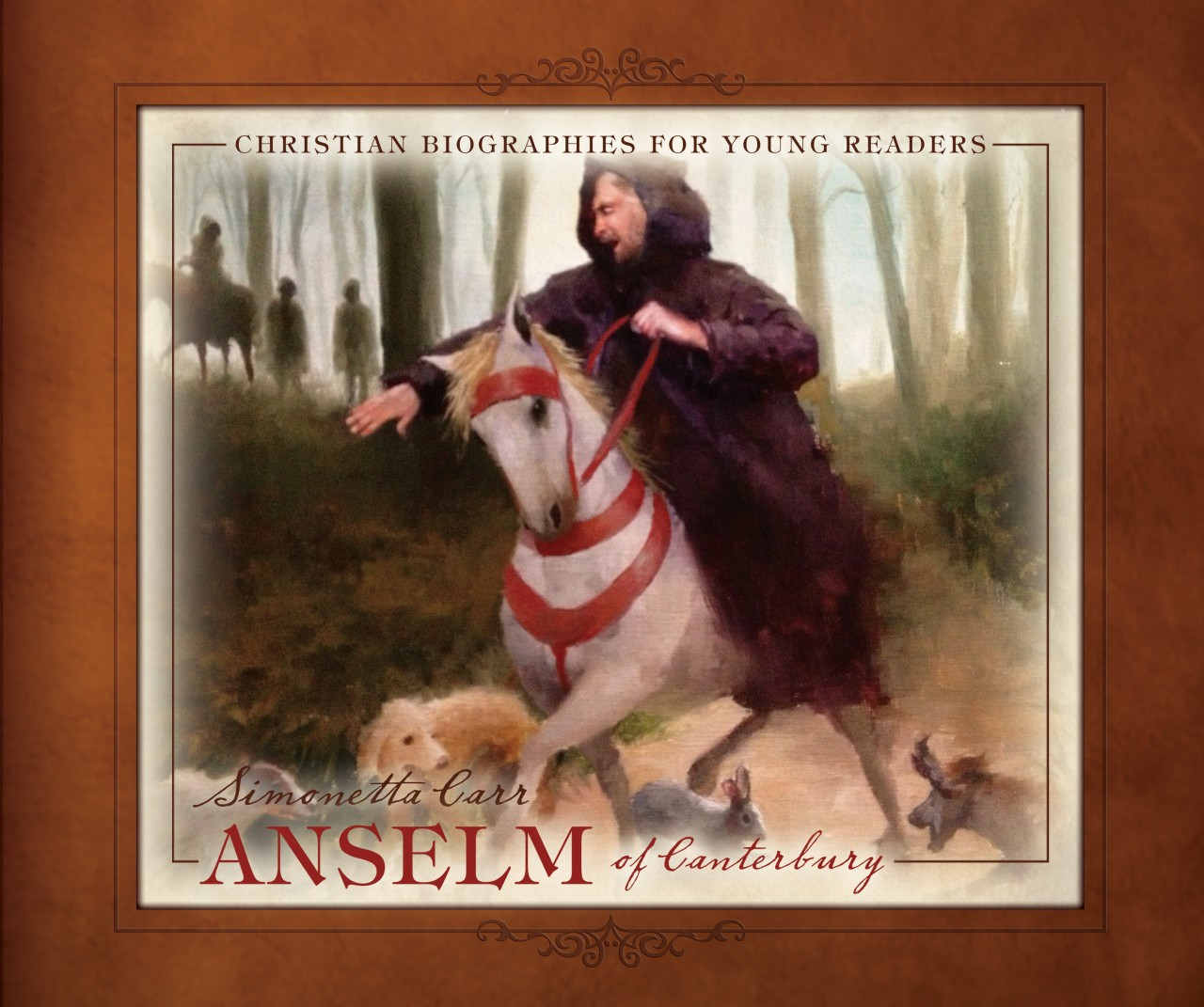 Anselm of Canterbury by Simonetta Carr
This new children's book written by Simonetta Carr on Anselm of Canterbury is a fascinating and enriching book combined with stunning illustrations done by Matt Abraxas. Many readers will know of Simonetta Carr in her other books in the Christian Biographies for Young Readers (John Calvin, John Owen, Augustine, Lady Jane Grey, and Athanasius). She is an astute writer, investing much in the details of Anselm's life, both biographically and theologically. What shines through in the book is the heart of a man
Early on in the book, we find Anselm debating in his mind and heart about whether he should pursue the life of a monk. His father was unwilling to give his blessing for Anselm to join a monastery. Soon after his father died, Anselm thought very hard about becoming a monk (14-15). After taking the plunge to become a monk, Carr writes, "As a monk, Anselm devoted all his heart to the study of God's Word, prayer, and his daily duties, which often included editing books, making sure they were correct" (16). Anselm's fervent devotion to study, prayer, and caring for his fellow man was central to his ministry as a monk, archbishop, and leader in the church. With the rise of Anselm's station in the church, others began to become angry and critical of him, yet Anselm responded with kindness.
While many people know that Anselm penned his famous work, Cur Deus Homo (Why God-Man?) about the reason for Christ becoming man and providing a satisfaction for the weight of the sin of mankind, what was very illuminating was the occasion of this writing. Carr writes, "For some time, other monks had been asking him to write an answer to a question that was puzzling many people:…If God can do anything, couldn't He have saved His people some other way" (42)? This shameful death of the Son of God was unthinkable for some. What was so amazing here is that these questions were put to the monks by regular people coming to church each week. Therefore, Anselm's clear understanding and detailing of Christ's coming to the world and his death was as much a pastoral word of comfort and encouragement as it was a theological one. In other words, the heart of theological matters in the church often come from everyday people dealing with issues of life and reflecting on those issues. Furthermore, the very format of the book in which Anselm carries on a conversation with another monk named Boso gives the impression of a dialogue one would have with a friend.
This book was a superb introduction for young students concerning the life and teachings of Anselm of Canterbury. I learned a lot too as someone not recognizing the extreme discord that was taking place with both the church and England at the time. The illustrations were also very beautiful, taking the world of a medieval monk and his travels and opening up the scenery that surrounded him.
I recommend this book to anyone wanting to know more about Anselm and even those wanting to pass along to their children a biography of the one of the great church fathers.
Thanks to Reformations Heritage Books and Cross Focused Reviews for the free copy of this book in exchange for review.