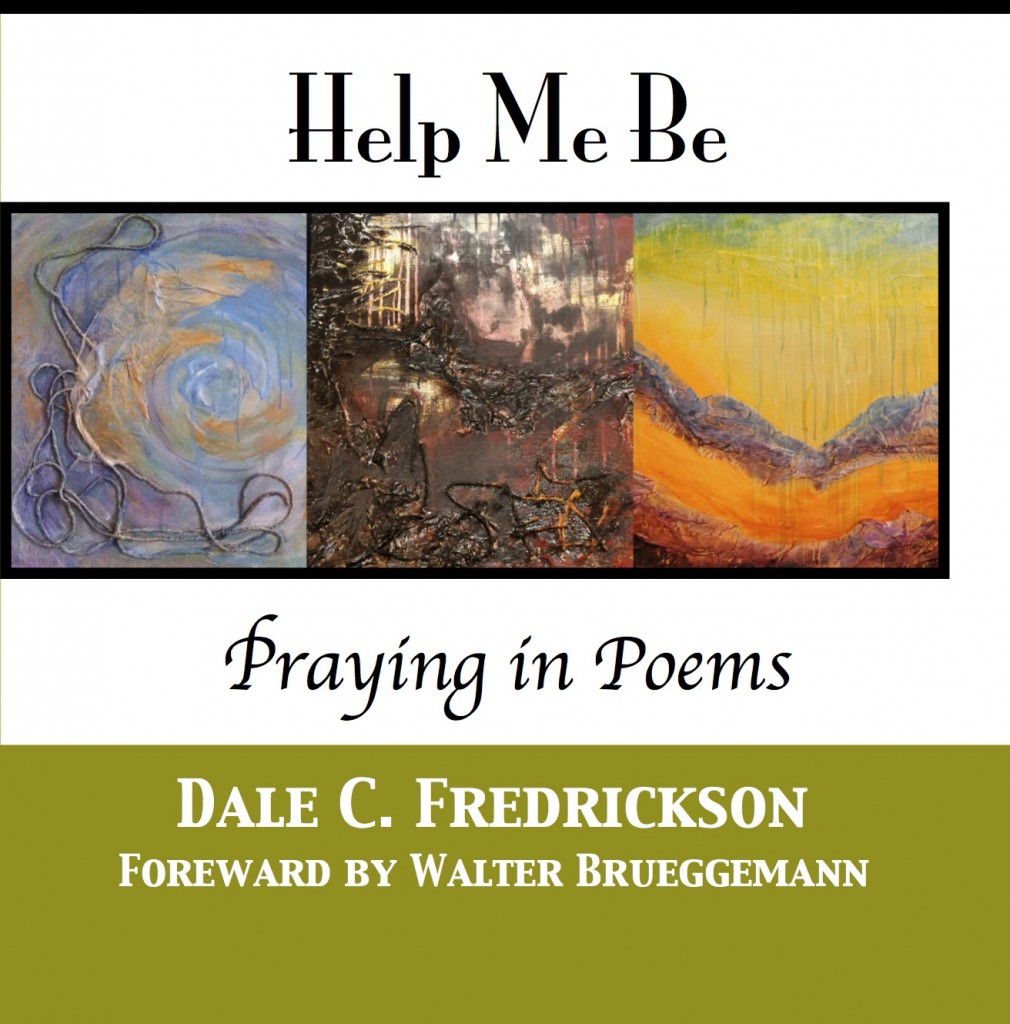 Help Me Be: Praying in Poems by Dale C. Frederickson
Not often does a book of poetry come along that jolts you from comfortable surroundings into a world of such piercing realities. Help Me Be: Praying in Poems by Dale C. Frederickson is one of those books that forces you to stand up and take notice. Dale is a teaching pastor at St. Andrew UMC in Highlands Ranch, Colorado and also a spoken word artist who revels in the desire to ignite others into what God wants them to be. These poems are broken up into three sections: Orientation, Disorientation, and New Orientation. Both sections follow some of the patterns of the biblical storyline from Creation, Fall, Redemption and Renewal. The result of these poems is a beautiful arrangement of both deep emotions and pictures of what it means to wrestle with life on this Earth with God at the helm of everything.
In the poem entitled God of Creation, Frederickson pens,
God of Creation,
The rain has come.
The fires are done.
Your love told.
Your people bold.
But still, aches remain.
Can Peace again reign?
The picture of both the inanimate and animate creation are given with the penultimate weight falling upon the human race. Yet, there is a dissonance here in that the aches of a broken world remain with the longing for things to be put right. As Frederickson goes onto speak about Jesus embodying God's peace, we see that the aching both physically and spiritually will be put to rest. The poem feels here like its running toward the coming of peace, Jesus, so that the glory of the created order might shine once again without obstruction. Dale has a unique way of verbally opening up God's concrete activity in the midst of his creation in such a way as to bring us to open our eyes to God's ongoing activity.
There is a painful recognition of the stark reality that we live in, in some of Dale's poems. In Not What We Expected, he writes,
O Lord,
Our Hearts Hurt.
Our Guts Groan.
Our Eyes Swell.
This is now what we expected,
Not the way it's supposed to god.
Not the script we wanted.
Not the way Peter's story should be told.
I know that these feelings and groans are part of life, but it hurts deeply. Dale has a way of capturing the weight of agony and despair with few words but with the right ones. Deep inside of our hearts and physical bodies, we hurt for our situation to change, for the pain to subside for a moment. Yet, as the poem continues we might not have but a breath, but we do experience the Grace of God in these moments. The only questions that remains is the question regarding duration of painful moments. When will all this terrible stuff end? Dale brings together all the emotions of our souls without pretense. Yet, he also brings us face to face with a God whose love never fails and whose mercy is unfailing. The great thing about these poems is they look heavenward to the God of all comfort even while facing the stark reality of a broken world with broken people who inhabit it.
I recommend this book of poems to anyone who finds their old ways of describing faith not adequate for their life situation. These poems will push and challenge you to see God in all his glory rightly.
Thanks to SpeakEasy and Dale C. Frederickson for the complimentary review of this book in exchange for review.