Here is a short list of books for women that engage issues related to spiritual formation, suffering, God's promises and the gospel that are really good:
Elyse is a writer that is saturated in the gospel of God's grace. From start to beginning, you will be encouraged, challenged, and refreshed by Elyse's passion for Christ and God's Word. This book is a look into the Book of Romans from a gospel perspective. She just released a book entitled Found in Him: The Joy of the Incarnation and Our Union with Christ that is not to be missed either. Both of these titles are from Crossway
http://www.amazon.com/Found-Him-Incarnation-Union-Christ/dp/1433533235/ref=tmm_pap_title_0
http://www.amazon.com/Comforts-Romans-Celebrating-Gospel-Time/dp/1433533197/ref=pd_sim_b_3
Catherine Campbell is a wonderful author who revels in the promises of God. Catherine is a former nurse in Belfast who worked with in the Royal Victoria Hospital. Married to Philip, a minister of a congregational church in Coleraine. Catherine tells her story in Under the Rainbow of bearing two young girls, Cheryl and Joy, who were born with microcephaly, a neurological condition which results in abnormal growth of the brain. Her setbacks and struggles are set forth honestly and she never wavers from holding onto the God of all comfort. Here other book, Rainbows for Rainy Days is 40 devotional readings designed to reveal God's promises to its readers. This devotional is a solid source of hope and encouragement and has been passed around in my family to many.
http://www.catherine-campbell.com/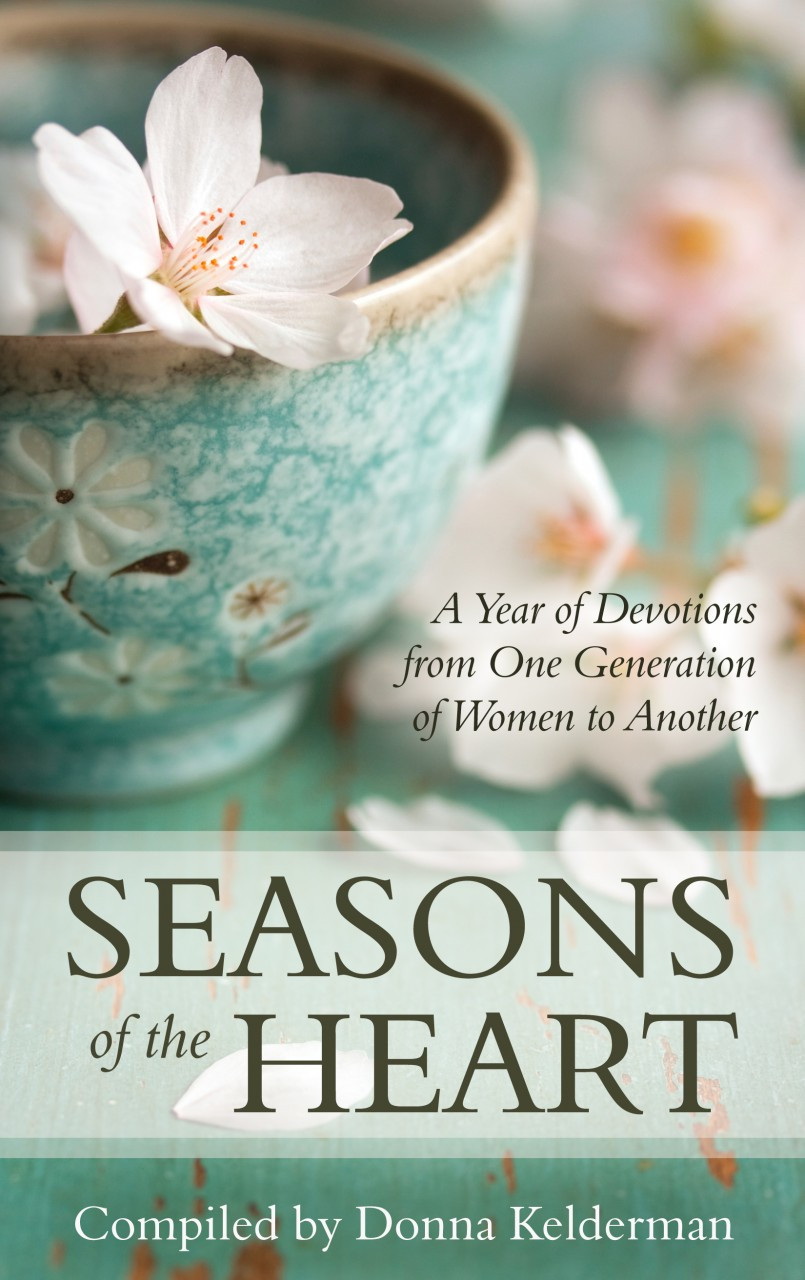 Seasons of the Heart is a collection of devotions from women who mainly lived in the 18th-19th centuries. Donna Kelderman complied this wonderful collection and I know it will be a hit for many. Some of the women included are Susannah Spurgeon, Mary Winslow, Ruth Bryan among others. The devotions are thematically arranged and include such topics as suffering, widowhood, God's Son, Dealing with Discontment.
http://www.heritagebooks.org/seasons-of-the-heart-a-year-of-devotions-from-one-generation-of-women-to-another/