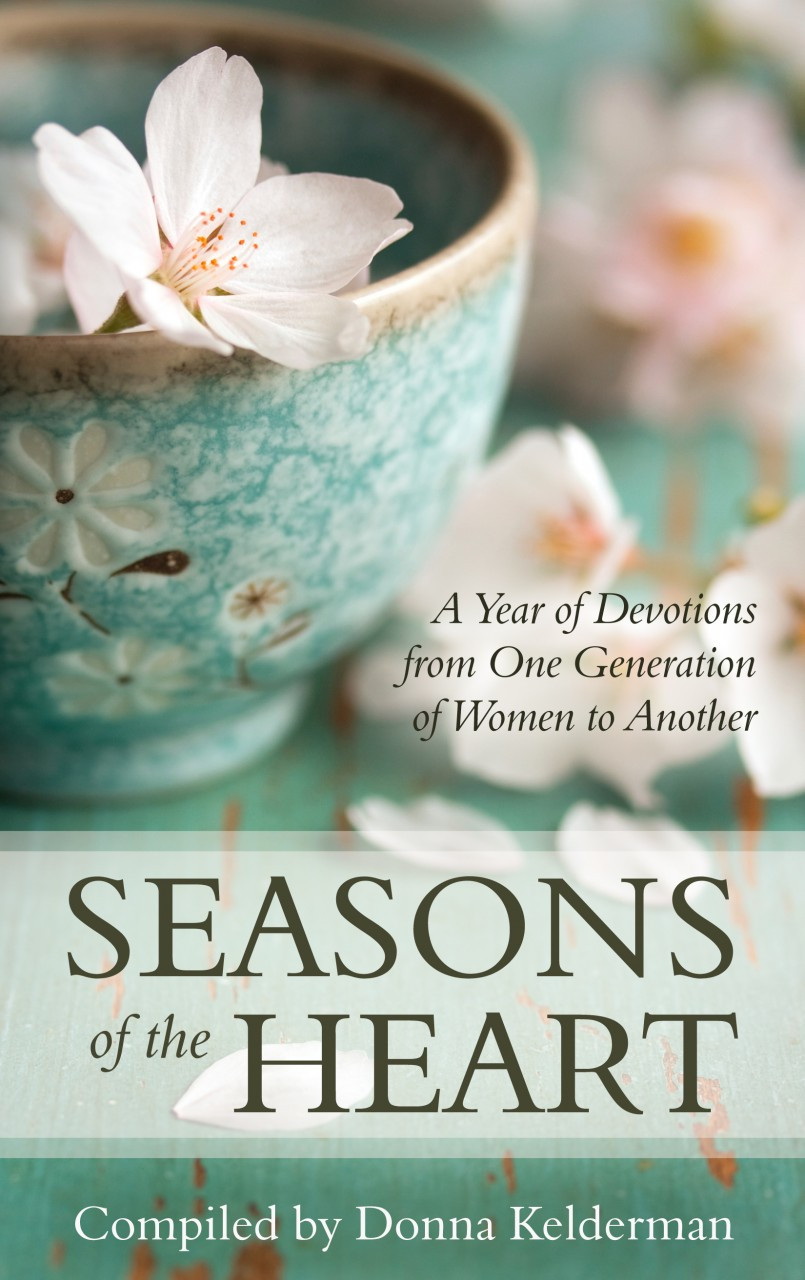 Seasons of the Heart: A Year of Devotions from One Generation of Women to Another Compiled by Donna Kelderman
I am continually looking for books that enrich the spiritual lives of both men and women. This new devotional, Seasons of the Heart, compiled by Donna Kelderman is a collection of wisdom from 12 women of the past whose words speak truth and grace. In the collection we find words from Susannah Spurgeon, Mary Winslow, Anne Steele and many others. Some were married to famous preachers, Susannah, others were great hymn writers, Frances Ridley Havergal. The selections focus on particular themes such as confessing sin, God's Power, Peace, The Widow's God and other engaging ideas. After each Scripture passage there is a short devotion from one of these godly women which pierces the soul with its dagger of truth. You don't want to miss this volume that edifies and exhorts its readers to grow in their knowledge of Christ.
Profound Insight
As I recently read about the controversy surrounding Richie Incognito and Jonathan Martin at the Miami Dolphins locker room, I am reminded of a selection in this book of God's power to save sinners. Ruth Bryan writes, "Is anything too hard for the Lord? No, truly, He is able to raise up Gentile sinners, as hard as stones, to be children of Abraham; the more unlikely the material, the greater glory to His name in forming therof a vessel meet for His use" (April 20). Carousing, drunkenness, and profane language cannot stop the God of all grace in saving sinners. I was reminded by the piercing words of Ruth Bryan to pray for Richie and Jonathan that God might get ahold of them and shed his grace on them. Ruth goes onto say something even more wonderful by writing, "Come, my friend, take courage; hate sin and loathe it as much as you will, but never magnify it above the efficacy and merits of the death and blood of Jesus. Forget not how great will be His glory in our salvation, in bringing those who were so far off "nigh by the blood" of His cross" (April 20). The weight of sin can bring us down but it shouldn't cause us to take our eyes off the remedy of our sin which is found in the person of Jesus Christ and his work on our behalf. There is a profound grasp of the gospel here that is refreshing, alarming, and beautiful.
Reality of the Battle
Susan Huntington writes of Hope in Dark Times by saying, "Surely these are "the last times" …when many shall be given up to strong delusions and left to believe a lie,….But thanks be to God – He is showing us, by the effusions of His Spirit on various places, that He still remembers His church and will not suffer the gates of hell to prevail against it" (June 21). The battle of evil carrying away people was as much the case in the 19th century as it is today. Susan reminds us that God's Spirit is with us upholding our lives and that the gates of hell will not overtake the church. This reminder is a clarion call to thin about the battle that rages on between the forces of darkness and light. Furthermore, these selections are wonderful reminders of the security we have in Christ, knowing that nothing will take us from his hand in the end. I think many women will be encouraged as they read these devotions by godly women of the past.
Thanks to Cross Focused Reviews and Reformation Heritage Books for the copy of this book in exchange for review.